New Zealand Itineraries - Culinary and Wine Tours
Culinary and Wines
Explore New Zealand's natural beauty and enjoy a unique journey emphasizing the superb cuisine and wines of "the land of the long white cloud", Aotearoa. This trip begins in Auckland, the "city of sails", and introduces the traveler to Maori-Polynesian culture and the wine region on Waiheke Island. This adventure then traverses the North Island to Napier with its Art Deco architecture, wonderful wines, and unique cuisine which you will experience with the first of three culinary classes. Then fly to the South Island and the port city of Nelson, well known for superb seafood, where you may visit local artist's studios, food artisans, and vineyards. Journey south to Christchurch, the "Garden City", via sunny Blenheim, home of some of the first Sauvignon Blanc wines. Culinary classes feature fresh local ingredients matched with regional wine selections and superb instruction. After an overnight cruise in Fiordland National Park, your journey concludes in Queenstown with a farewell Culinary class at one of the premier wineries in the region producing some of the worlds best Pinot Noirs.
Join New Zealand's culinary and wine specialists on this small group tour for a gourmet food and wine expedition through New Zealand. Spend time talking and dining with vintners, participate in culinary classes, watch food artisans create unique foods, shop through farmer's markets, visit the National Museum, explore the small towns, villages, and historic cities, and sail on a vintage America's Cup yacht. Pre and post trip extensions planned for specific interests available. Space is limited for your ultimate enjoyment, so make your reservations early.
NEW ZEALAND CULINARY and WINE SUGGESTED ITINERARY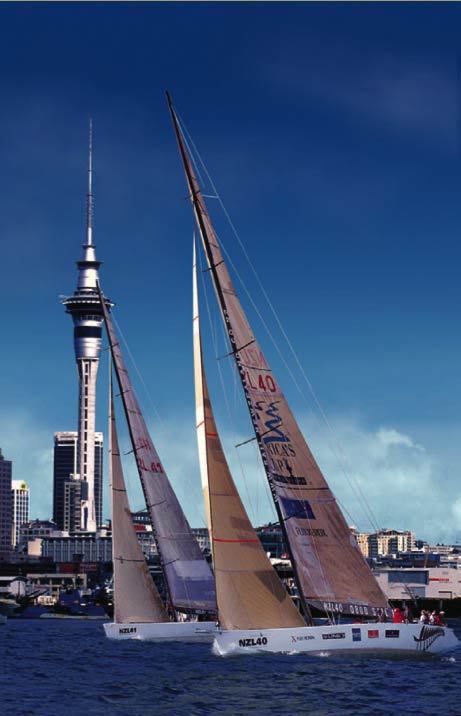 Day 1 and 2 - San Francisco/Los Angeles/Auckland
After departure from San Francisco and Los Angeles, on day one, you cross the International Date Line and arrive in Auckland in the early morning of day three.
Day 3 - Auckland
The "City of Sails", Auckland, was home of the America's Cup from 1995 to 2004. Check into your hotel and reconvene late morning for sightseeing and lunch in a beautiful garden. Then visit the National Museum for a brief history of the Maori culture, and carry on to a short sail on a vintage America's Cup yacht. Welcome reception with regional wines and dinner following at a local restaurant.
Day 4 - Auckland
We travel by ferry to Waiheke Island for wine tasting and culinary delights. Along with two prominent wineries, our visit may include the Olive Oil Company, Waiheke Fruit and Veg or other specialty regional food artisans. We return to the city where you have free time to explore or enjoy a stroll along one of Auckland's unique neighborhoods with an array of inviting small shops, boutiques, and restaurants. Dinner on your own.
Day 5 - Napier
Tour through the lush countryside from Auckland to Napier. Stop for lunch at one of New Zealand's oldest lodges, preferred by the Queen on her visits, and situated on the riverbanks of the Waikato River. Taste local wines in the wine cellar with the vintner and enjoy regional specialties for lunch. Once in Napier, rebuilt in the Art Deco style in the 1930's, if time permits we may tour one of the best Hawke's Bay Estate wineries established in 1851. Then we are off to Napier where we can stroll through the town on an Art Deco tour. Dinner on your own.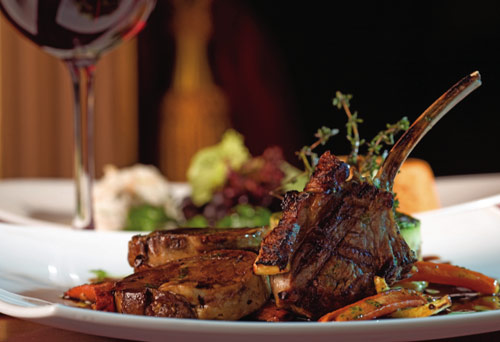 Day 6 - Napier
A tour of local artisan food specialists, may include Te Mata cheese makers where they produce handmade cheese. Casual lunch along the golden beaches of the Pacific Ocean. Later in the day, participate in a private culinary class at one of the premiere wineries. Prepare and dine on courses that will be superbly matched with some of Hawke's Bay's finest wines.
Day 7 - Nelson
Fly to Nelson on the South Island and board a luxury coach for a tour of the Nelson area which may include Hoglund Art Glass or other artists' studios along with a vineyard. We finish with regional wine tasting and dinner at a café overlooking the Tasman Sea.
Day - 8 Nelson
Tour and taste at several vineyards in the Upper Moutere valley. Visit the Neudorf Dairy to sample handmade sheep milk cheese. Other stops along the way may include a local gourmet market and an artisan who creates scrumptious chocolates. The day ends with dinner at a cafe overlooking the Bay.
Day 9 - Blenheim
On the way to Blenheim, travel along the coast overlooking the Queen Charlotte Sounds, visiting a crayfish and organic salmon farm before arriving in Blenheim. Well known as the Sauvignon Blanc region we'll taste wines and have lunch at a vineyard café. Enjoy dinner with a local vintner who will introduce us to regional wines at this unique vineyard restaurant. Then retire to accommodation overlooking the vineyards.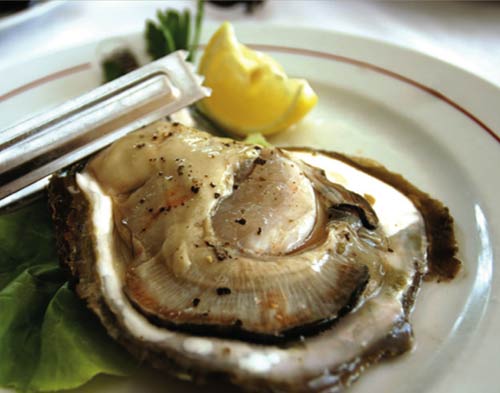 Day 10 - Akaroa
The morning may include shopping at the farmers market and stop to taste Methode Traditionnelle, then head south to Akaroa. On the way, pass through Kaikoura, with lunch at a rustic restaurant with dramatic views of the shoreline and the possibility of seeing migrating whales or a pod of dolphins. Once in Akaroa, we will dine on regional specialties and other seasonal food matched with New Zealand wines.
Day 11 - Akaroa/Queenstown
Fly to Queenstown. Time to explore the Town. Dinner on your own.
Day 12 - Doubtful Sound Overnight Nature Cruise
Travel by luxury coach to Manapouri and by water taxi across the lake and continue over the scenic Wilmont pass through dense rain forest to board the Navigator for a cruise through the sounds situated in the World Heritage Fiordland National Park. The vessel anchors overnight in one of Doubtful Sound's hidden arms where you can enjoy (weather permitting) a sea kayak trip along the shore in the late afternoon or travel by tender boat with educational narrative about native plants and bird life along the shoreline. We may also see penguins, dolphins and fur seals.
Day 13 - Queenstown
An early afternoon return to Queenstown where you can enjoy the afternoon exploring this "Adventure Capital". Reconvene in the late afternoon for a trip to one of the region's best wineries. Participate in the final culinary class preparing the farewell and awards dinner with a well-known New Zealand chef. Courses will be matched with regional wines.
Day 14 - Queenstown/Auckland/USA
After enjoying the morning on your own, fly to Auckland to board your evening flight to the USA.
WINERY LOCATIONS AND DETAILS
Ascension Vineyard and Café
Auckland
Contact :
asension@xtra.co.nz
Babich Wines
Auckland
Contact :
info@babichwines.co.nz
Heron's Flight Vineyard and Café
Auckland
Contact :
contact@heronsflight.co.nz
Hyperion Wines
Auckland
Contact :
info@hyperion-wines.co.nz
Kennedy Point Vineyard
Auckland
Contact :
info@kennedypointvineyard.com
Kumeru River Wines
Auckland
Contact :
enquiries@kumeuriver.co.nz
Mahurangi Estate Winery
Auckland
Contact :
enquiries@mahurangi.co.nz
Matua Valley Wines
Auckland
Contact :
sales@matua.co.nz
Mudbrick Vineyard and Restaurant
Auckland
Contact :
mudbrick@ihug.co.nz
Nobilo Wine Group Huapai Winery
Auckland
Contact :
nobilo@nobilo.co.nz
Peninsula Estate Wines
Auckland
Contact :
wines@peninsulaestate.co.nz
Sarotoga Estate Winery
Auckland
Contact :
wine@sarotogaestate.com
Stonyridge Vineyard
Auckland
Contact :
enquiries@stonyridge.co.nz
Te Motu Vineyard
Auckland
Contact :
terry@winezeal.co.nz
Soljans Estate
Auckland
Contact :
cellar@soljans.co.nz
Twilight Vineyards
Auckland
Contact :
info@twilightvineyards.com
Vin Alto
Auckland
Contact :
vinalto@xtra.co.nz
Villa Maria Auckland
Auckland
Contact :
enquiries@villamaria.co.nz
Firstland Vineyards
Waikato and Bay of Plenty
Contact :
info@firstland.co.nz
Mills Reef Winery
Waikato and Bay of Plenty
Contact :
info@millsreef.co.nz
Morton Estate
Waikato and Bay of Plenty
Contact :
auckland@mortonestatewines.co.nz
Rongopai Wines
Waikato and Bay of Plenty
Contact :
shop@rongopaiwines.co.nz
Vilagrad Wines
Waikato and Bay of Plenty
Contact :
wines@vilagrad.co.nz
Gisborne Wine Company
Gisborne
Contact :
info@gisbornewinecompany.co.nz
The Millton Vineyard
Gisborne
Contact :
info@millton.co.nz
Montana Gisborne Winery &Lindauer Cellars
Gisborne
Contact :
GisborneCellarDoor@montanawines.co.nz
TW Wines
Gisborne
Contact :
info@twwines.co.nz
Alpha Domus
Hawke's Bay
Contact :
wine@alphadomus.co.nz
Black Barn Vineyards
Hawke's Bay
Contact :
blackbarn@blackbarn.com
Brookfields Vineyards
Hawke's Bay
Contact :
Brookfields.vineyards@xtra.co.nz
Church Road Winery
Hawke's Bay
Contact :
thecellardoor@churchroad.co.nz
C.J. Pask Winery
Hawke's Bay
Contact :
info@cjpaskwinery.co.nz
Esk Valley Estate
Hawke's Bay
Contact :
enquiries@eskvalley.co.nz
Kim Crawford Wines
Hawke's Bay
Contact :
info@kimcrawfordwines.co.nz
Lucknow Estate Winery
Hawke's Bay
Contact :
info@lucknowestate.com
Moana Park Winery
Hawke's Bay
Contact :
sales@moanapark.co.nz
Mission Estate Winery
Hawke's Bay
Contact :
missionwinery@clear.net.nz
Ngatarawa Wines
Hawke's Bay
Contact :
info@ngatarawa.co.nz
Riverside Wines
Hawke's Bay
Contact :
info@riversidewines.co.nz
Sileni Estates
Hawke's Bay
Contact :
info@sileni.co.nz
Sacred Hill
Hawke's Bay
Contact :
enquiries@sacredhill.com
Te Awa Winery
Hawke's Bay
Contact :
winery@teawa.com
Trinity Hill
Hawke's Bay
Contact :
enquiries@trinityhill.com
Vidal Estate
Hawke's Bay
Contact :
enquiries@vidalestate.co.nz
Vidal Estate
Hawke's Bay
Contact :
enquiries@vidalestate.co.nz
Fairmont Estate
Wairarapa
Contact :
pinot@xtra.co.nz
Gladstone Vineyard
Wairarapa
Contact :
info@gladstone.co.nz
Matahiwi Estate
Wairarapa
Contact :
alastair.scott@matahiwi.co.nz
Margrain Vineyard
Wairarapa
Contact :
margrain@xtra.co.nz
Martinborough Vineyard
Wairarapa
Contact :
winery@martinborough-vineyard.co.nz
Murdoch James
Wairarapa
Contact :
info@murdoch-james.co.nz
Palliser Estate Wines
Wairarapa
Contact :
palliser@palliser.co.nz
Solstone Estate Winery
Wairarapa
Contact :
wine@solstone.co.nz
Te Kairanga Wines
Wairarapa
Contact :
info@tekairanga.co.nz
Seifried Vineyard Restaurant & Winery
Nelson
Contact :
wines@seifried.co.nz
Waimea Estates
Nelson
Contact :
office@waimeaestates.co.nz
Woolaston Estates
Nelson
Contact :
mail@woollastonestates.co.nz
Bladen Estate
Marlborough
Contact :
info@bladen.co.nz
Clifford Bay Estate
Marlborough
Contact :
wine@cliffordbay.co.nz
Clos Henri
Marlborough
Contact :
closhenri@closhenri.com
Cloudy Bay Vineyards
Marlborough
Contact :
info@cloudybay.co.nz
Domaine Georges Michel
Marlborough
Contact :
georgemichel@xtra.co.nz
Drylands Marlborough
Marlborough
Contact :
drylands@nobilo.co.nz
Forrest Estate
Marlborough
Contact :
forrestwines@xtra.co.nz
Framingham Wine Company
Marlborough
Contact :
sales@framingham.co.nz
Gravitas Wines
Marlborough
Contact :
ceo@new-zealand-wines.com
Grove Mill
Marlborough
Contact :
info@grovemill.co.nz
Herzog Winery & Luxury Restaurant
Marlborough
Contact :
info@herzog.co.nz
Highfield Estate
Marlborough
Contact :
winery@highfield.co.nz
Huia Vineyards
Marlborough
Contact :
wine@huia.net.nz
Hunter's Wines
Marlborough
Contact :
wine@hunters.co.nz
Isabel Estate
Marlborough
Contact :
info@isabelestate.com
Kaikoura Winery
Marlborough
Contact :
Kaikoura.Wines@xtra.co.nz
Kathy Lynskey Wines
Marlborough
Contact :
lynskeys.wines@xtra.co.nz
Lake Chalice Wines
Marlborough
Contact :
wine@lakechalice.com
Lawson's Dry Hills
Marlborough
Contact :
wine@lawsonsdryhills.co.nz
Matua Marlborough
Marlborough
Contact :
matua.marlborough@xtra.co.nz
Montana Brancott Winery
Marlborough
Contact :
information@montanawines.com
Mount Riley Wines
Marlborough
Contact :
sherlye@mountriley.co.nz
Omaka Springs Estates
Marlborough
Contact :
wine@omaka.co.nz
The Mud House Village
Marlborough
Contact :
mudhousevillage@xtra.co.nz
Nautilus Estate
Marlborough
Contact :
sales@nautilusestate.com
Saint Clair Estate Wines
Marlborough
Contact :
cellardoor@saintclair.co.nz
Spy Valley Wines
Marlborough
Contact :
info@spyvalley.co.nz
Wairau River Wines
Marlborough
Contact :
office@wairauriverwines.com
Te Whare Ra Wines
Marlborough
Contact :
tewharera@xtra.co.nz
Whitehaven Winery & Restaurant
Marlborough
Contact :
café@whitehaven.co.nz
Vavasour Wines
Marlborough
Contact :
vavasour@vavasour.com
Villa Maria Estate Marlborough
Marlborough
Contact :
enquiries@villamaria.co.nz
Canterbury House
Canterbury
Contact :
canterburyhouse@attglobal.net
Glenmark Wines
Canterbury
Contact :
jsjmcc@xtra.co.nz
Pegasus Bay
Canterbury
Contact :
jinfo@pegasusbay.com
Torlesse Wines
Canterbury
Contact :
krayner@xtra.co.nz
Waipara Springs Wines
Canterbury
Contact :
wine@waiparasprings.co.nz
Morworth Estate
Canterbury
Contact :
info@morworth.com
Rossendale Winery & Restaurant
Canterbury
Contact :
office@rosendale.co.nz
Akarua
Central Otago
Contact :
warren@akarua.co.nz
Amisfield Lake Hayes Winer
Central Otago
Contact :
admin@amisfield.co.nz
Carrick
Central Otago
Contact :
wines@carrick.co.nz
Chard Farm Winery
Central Otago
Contact :
sales@chardfarm.co.nz
Clay Cliffs Estate
Central Otago
Contact :
claycliffs@xtra.co.nz
Black Ridge Winery & Vineyard
Central Otago
Contact :
blackridge@clear.net.nz
Mount Edward Wines
Central Otago
Contact :
wines@mountedward.co.nz
Olssens Garden Vineyard
Central Otago
Contact :
wine@olssens.co.nz
Packspur Vineyard
Central Otago
Contact :
annelaurie@packspur.co.nz
Peregrine Wines
Central Otago
Contact :
info@peregrinewines.co.nz
Rippon Vineyard and Winery
Central Otago
Contact :
info@rippon.co.nz
Waitiri Creek
Central Otago
Contact :
mark@waitiricreek.co.nz