New Zealand Itineraries - Sporting Expeditions
Sporting Expeditions
New Zealand has many famous walking tracks. Some can be tramped with experienced guides and all accommodation and meals provided. The Milford Track and the Grand Traverse are examples of fully guided walks. However, the Milford Track can also be experienced by "free walkers" who carry their own food, sleeping gear and stay in designated huts. The majority of tracks are open to "free walkers", but fees, usually payable to the DOC, are required. Parts of some of the most well known tracks can be "day hiked". Contact us for detailed information on New Zealand walking tracks.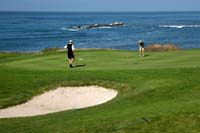 Golfing
New Zealanders love golf! A series of world class challenging golf courses are situated throughout both the North and South Islands. From Kauri Cliffs and Cape Kidnappers on the North Island to Terrace Downs and Millbrook on the South Island, there are many newly designed golf courses to enjoy. In addition, most cities have municipal courses and many small towns take pride in their well-maintained courses.
Sea Kayaking and Surfing
Sea Kayaking and surfing adventures abound throughout both Islands. Whatever your skill level, a sea or lake kayaking or surfing adventure can be designed for your New Zealand holiday. Some of the more popular areas include Golden Bay, Fiordland National Park and Raglan. Day trips and overnight and multi day guided trips are available and can be combined with hiking, tramping, and camping.
Road and Mountain Biking
Cycling along the Governor's Bay overlooking the Pacific Ocean can be a wonderful adventure. Road biking trips throughout both Islands can be tailored around your skill and endurance levels. Trips are fully guided and provide one day and multi day trips with overnight accommodation at bed and breakfasts along the way. Heli-mountain biking is also popular around the hills of Queenstown. Helicopter up the mountain and enjoy a downhill ride back to town.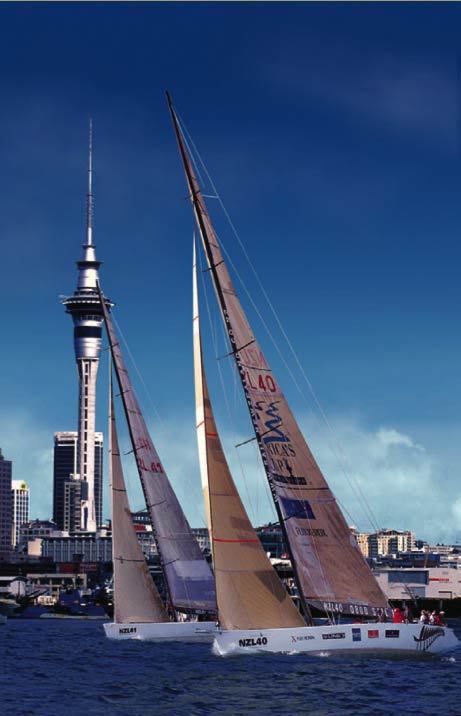 Hunting
Most New Zealand game birds and game animals were introduced into the country during the 19th Century and for the most part are considered to be pests. Deer, geese, and rabbits are classic examples. New Zealand is the only country in the world where one can hunt European, Asian and North American species in the wild. We represent a number of excellent hunting guides.
Cruises and Sailing
Enjoy day and overnight cruises on Milford and Doubtful Sounds or an extended week long adventure along the coast of the South Island. Our recommendations for the cruise to suit your interests will take you through the pristine waters along the coastlines of New Zealand. If you are an accomplished sailor, we can book bare boat and crewed charter sailing on either the North or South Islands.
Other sporting expeditions
Create your sporting expedition to New Zealand by working with New Zealand Itineraries